Client Services
LOOKING FOR YOUR IDEAL CANDIDATE?
Your ideal candidate may not be actively searching for the next step in their career; yet. We take the hassle out of finding the individuals that may be open to considering exciting new opportunities with your company.
With three packages to choose from, we guarantee a straightforward and cost-effective recruitment service that responds to the needs of your business. Sourcing talented professionals from our extensive IT CV pool, we carefully consider qualifications and previous experience of potential candidates to assess their suitability.
Our services offer a seamless recruitment process from start to finish. Submit your vacancy today or contact us today to speak with a recruitment specialist.
Contact Us Now
Submit Your Vacancy
Our Packages
WHY USE OUR SERVICES?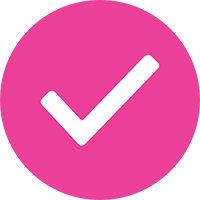 Fully Managed
A high-value, competitively priced package. Perfect when you need to recruit an exceptional IT candidate but you lack the time and resources to do so in-house, our Fully Managed service helps you to find candidates with the right expertise, experience and personality that will fit your organisation.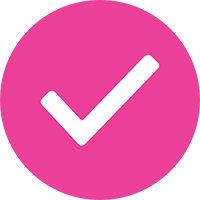 Executive Search
Our Executive Search service is a discreet, professional and highly effective service. We find those hard to find talented and experienced IT individuals by gaining a meticulous understanding of your requirements and the role you are wishing to fill, and engaging in a number of on-line and off-line communication channels.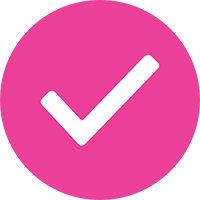 Contractors
If you're looking for additional staffing resources for a specific project we can help supply you with talented IT staff on a temporary basis; quickly and within budget. We pride ourselves on our up to date and extensive database consisting of highly skilled IT professionals.
So what are you waiting for? Submit your job vacancy and let us help you find the next ideal candidate.
Submit Your Vacancy
What they say
WE'RE COMMITTED TO OUTSTANDING CUSTOMER SERVICE
The first time I walked into the YourRecruit IT office I was greeted with a warm reception and I immediately felt welcome and significant. This gave me confidence which got the ball rolling off to a good start from the get go.
From there I spoke with Charlie. He asked me about my qualifications, experience and ambitions. We spoke about potential roles that I may be suited to. Michelle (who gracefully popped in during our meeting) explained each role it in such a clear and friendly way. After a very encouraging meeting, I set off with a variety of suitable job opportunities coming my way.
YourRecruit IT kept up with me on each step towards achieving a new and exciting job role. Twice as motivated by the support I had received, I found it easier and more fun to prepare for my interviews up until the final interview.
The atmosphere in the room we met in for the final interview went to prove to me that YourRecruit IT found for me a place that I truly would like to work in. They prepared with me. They supported me. Thanks to Your Recruit IT, I am currently working for a company that I like. Doing a job that I enjoy. Where I can grow, learn and excel everyday. The atmosphere and the people are great and it was all so smoothly attained alongside YourRecruit IT.
Free amazon vouchers
REFER A FRIEND
At YourRecruit IT we're committed to expanding our network of professionals looking for a new career opportunity.
Recommend a friend to YourRecruit IT today and you can claim £250 worth of Amazon Vouchers. Please ask your recommendation to send their CV to info@yourrecruitit.com, giving your name as a reference.
**Please note, in order to claim your voucher for successfully helping your recommendation secure a permanent opportunity, the successful applicant must complete a 3 month probation with their new employer. **
Our clients
WE WORK WITH THE TOP COMPANIES IN THE INDUSTRY