Candidate Services
LOOKING FOR THE NEXT IMPORTANT MOVE IN YOUR IT CAREER?
IT professionals are in high demand, but progressing to the next level in your career isn't always straightforward. With our extensive experience and recruitment expertise, YourRecruit IT take the hassle out of finding the very best IT jobs.
Maintaining our network of contacts ensures we find the jobs that aren't advertised on the IT specialist job boards. We believe you shouldn't have to wait for the right job, so we'll work quickly and effectively to find your perfect role.
We've helped thousands of IT professionals; kickstart your IT career today by applying now or contacting our team.
Contact Us
View Jobs
Our benefits
WHY WORK WITH US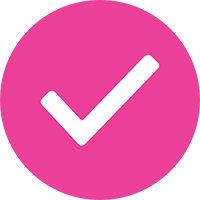 The best jobs are NEVER advertised
Many clients choose not to alert their competitors to the fact that they are looking for talented IT professionals. Instead they turn to us to find the right person or people to fill their positions in a discreet and tailored way. If you're simply relying on the job boards in a bid to find your next career move, there's every chance you're missing out on your dream IT position! We may have it already…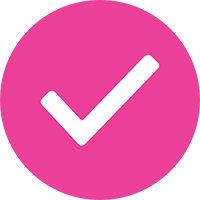 Friendly, approachable and ethical
With many years experience of recruiting talented IT specialists from all backgrounds, placing them with a range of organisations from fast growth specialist businesses to blue-chip brands and PLCs, we can help you move up the career ladder. Or perhaps you are considering a sideways move or want to go into another area of IT. We will help you to make your next career move. You'll find us friendly, approachable and ethical.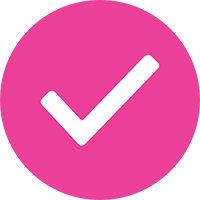 Fast, effective and hassle-free
We make your job application process fast and effective. Once you have registered online with YourRecruit IT and created a profile you can apply for jobs with a single click – no filling out laborious forms for each job. We'll also make you aware of suitable positions that aren't advertised on our website due to client confidentiality. Once you have registered, you'll be contacted within 48 hours by a member of our IT recruitment team.
START YOUR NEXT CAREER MOVE TODAY.
Apply Now
What they say
WE'RE COMMITTED TO OUTSTANDING CUSTOMER SERVICE
Nic at YourRecruit IT was extremely helpful and swift in helping me secure a fantastic role.
Her proactive approach and positivity was instrumental to helping ease the entire process, all the way from preparation to feedback.
Free £250 vouchers
REFER A FRIEND
At YourRecruit IT we're committed to expanding our network of professionals looking for a new career opportunity.
Recommend a friend to YourRecruit IT today and you can claim £250 worth of Amazon Vouchers. Please ask your recommendation to send their CV to info@yourrecruitit.com, giving your name as a reference.
**Please note, in order to claim your voucher for successfully helping your recommendation secure a permanent opportunity, the successful applicant must complete a 3 month probation with their new employer. **
ADVICE FOR CANDIDATES
Help our recruitment process run smoothly by following our top tips for candidates:
Be honest! Tell us if you don't think that a position is suitable
Be available to attend interviews
Attend the interviews that we arrange for you, unless the circumstances for being unable to attend are exceptional
Be punctual. If you're going to be late to an interview you must always contact us without delay
Browse our latest jobs
Junior Systems Developer
YourRecruit are currently recruiting for a Junior Systems Developer, working for a multi-award winning financial advice business based in Farnborough.
Our client, a successful financial advice business, are looking for an ambitious Junior Systems Developer to join their growing, supportive team. They are offering a fantastic opportunity for someone who is looking for progression and security within a supportive, successful team. They're looking for someone who is looking for a long term career, they have a very low staff turnover and offer fantastic progression with this position.
Salary: £22,000 to £26,000.
Location: Farnborough – Hybrid working offered.
Start: Immediately.
Working Hours: 35 Hours a week - Monday to Friday anytime between 08:00 to 17:00.
The ideal candidate will have experience, or an aspiration to, work in a software development team updating, maintaining and developing small to medium applications. Experience in developing software for a Financial Services environment would be desirable, but not essential.
Candidates must have a desire to learn and develop, with excellent communication skills, as you will be getting involved with the team frequently, developing and learning new skills. A proactive problem solver who has the abilities to find answers will thrive in this role.
You will be a confident user of the following: C#, Microsoft Visual Studio, SQL, HTML and WinForms. The interview process will include a test covering C#, SQL and General problem-solving. A qualification in Software Engineering or equivalent are desirable, but experience would outweigh this if not held.
IT Security and Compliance Lead
YourRecruit are currently recruiting for an IT Security & Compliance Lead, working for an established multi-academy trust, based in Sidcup, covering the South & South East of England.
Our client is looking for a Technically strong IT Security lead, who has substantial knowledge of cyber security and data protection risks, and experience of leading IT technical teams. Our client will also consider candidates who are a secure Senior Technician or Network Manager wanting to develop into the role, with full support being offered.
Salary:                                  Circa. £51,925
Location:                             Sidcup - Hybrid working. Expected to travel to different academies when required.
Start:                                     Immediately
Working hours:                 37 hours per week
As part of the role, you will lead a small team of engineers to assist with day to day helpdesk support, network auditing and preventative maintenance. You will also link with other sections of the team and work closely with the Operations Lead, who oversees the regional support, and the Data Lead, who oversees the Data Management and GDPR.
This role is an exciting position for you to take a strategic and transformational lead on developing the work that has been started over the past few years; building something that has lasting impact across the trust.
Junior .NET Developer
How does working for an established software consultancy sound? Our client offers a professional service in IT systems development that includes mobile apps, and web-based applications, and Cyber Security services.
On top of the salary, you will also be entitled to fantastic benefits including, personalised training and development, hybrid working (2-3 days per week), social events, pension etc.
Sound interesting? Read on…
Current Vacancies
Our clients
WE WORK WITH THE TOP COMPANIES IN THE INDUSTRY