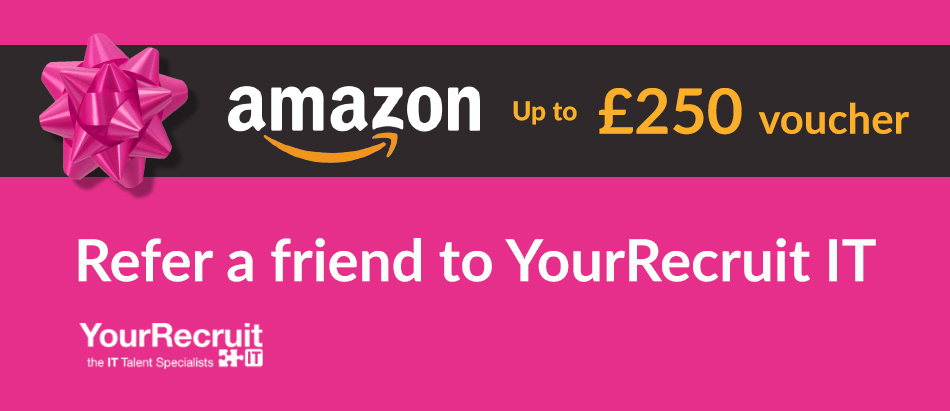 If you recommend a friend to us, we'll give you up to £250 in Amazon Vouchers.
At YourRecruit Group we're committed to expanding our network of professionals looking for a new career opportunity.
Recommend a friend to YourRecruit Group today and you can claim up to £250 worth of Amazon Vouchers. Please ask your recommendation to send their CV to info@yourrecruitit.com, giving your name as a reference.
**Please note, in order to claim your voucher for successfully helping your recommendation secure a permanent opportunity, the successful applicant must complete a probationary period with their new employer, which in most roles is 12 weeks but can be up to 26 weeks. The value of the voucher is dependent upon the value of the placement and will vary from £50.00 – £250.00. **