Our Blog Posts
Our recruitment team at YourRecruit Group can make a difference to your hiring process in this challenging market
7th October 2020 | NewsRecruiting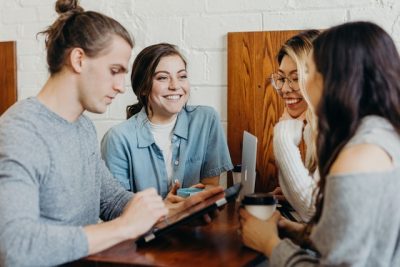 Did you know that in July there were 9.5 million staff who remained on Furlough with approximately 1.2 million employers taking part in the scheme? With November on the horizon and the Furlough scheme ending in October, we expect to see the unemployment rate rise to over 13%.
All that said, we are seeing positivity in the marketplace with activity in many sectors and an enormous rise in job postings.
How can our Consultants make a difference to you?
With more people becoming available for work, we are seeing a huge increase in CV's being submitted for our jobs. It is not unusual for our Consultants to have to sift through over 1000 CV's for any one job.
Do you have the time to clear through that many CV's for that one job you are looking to fill?
As a client you may have a greater pick of candidates by completing the recruitment process yourself but having jobs so oversubscribed by candidates presents challenges of their own, hence the need for specialist help.
Let us take the burden off of your already busy day; our end goal when recruiting is to submit a shortlist of between 3 and 5 candidates for your role, we will qualify and shortlist only the most suitably matched candidates to enable an efficient process through to interview stage.
Did you know we have a 30-day guarantee?
We will take over the entire recruitment process for you and if the candidate does not work out within the 30-day guarantee window you can just walk away and pay nothing.
Moving on from the 30 day guarantee we also offer a probationary period so you can be sure your investment is safe, and the rebate period in place covers up to a 10-week period.
What if you are not ready to commit to a permanent employee?
YourRecruit Group have a solution; we can offer staff on a temporary or contract basis whether it be a 1-day booking, a week long or 6 months we have candidates readily waiting for an immediate start. Our temp fees are highly competitive and transparent, taking away the full payroll process inhouse, therefore saving time and resources for you.
What we can do to help streamline your recruitment process
Rates from as low as 8.5% plus VAT for commercial and 10% plus VAT for Technical/IT positions*. Introductory offers and regular special flat fees available throughout the month.
30-day guarantee and 10 week rebate*.
Vacancies posted on all national job boards, our website and APPS
Advanced searching by experienced recruiters utilising Boolean searches in order to flush out passive candidates
Skills checked using our IBM Talent suite. If you want to bench mark your own team's skills, we can also offer this service via our IBM Talent suite at an additional cost.
ID and right to work checked using Credas Remote Identity Verification Technology
Digital interview with competency-based questions with all candidates and technical questions for IT candidates.
All candidates given feedback from each interview with offer or rejection. Salary negotiation undertaken if necessary
For salaries over £40,000 roles will be posted on LinkedIn Recruiter for maximum exposure
For details of our introductory rates and service offerings, please contact us on 01883 330336
*Fee's vary depending on level of role. Rebate period will vary depending on rate agreed.