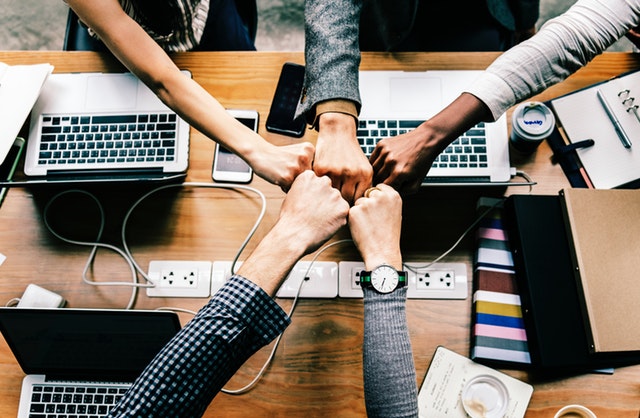 What drives us?
Why do we get up in the morning? Why do we go to work?  What is it exactly that motivates us to succeed?
The simple answer to this is – it is YOU our candidates,  YOU our clients.  As cliché as it sounds, this is the reason we get up in the morning and the reason we work 12 hours a day to  ensure we meet all of your expectations.
Even during the last extremely hard 3 months, our candidates and clients have been so pleased to hear from us.  Candidates have thanked  us for the effort we have made to answer all of their emails that have been sent to us and clients have been extremely apologetic that they couldn't give us jobs to work on and fill for them.  In truth, it was heart-warming and an affirmation of the loyalty and faith our candidate and client base have in us as a recruitment agency.
Why do clients use a recruitment agency?
For relatively small fees,  we add value by providing an iconic recruitment service and making what is essentially a hard task, seem relatively easy.  We can have your new recruit sitting at their desk and working in as little as 3 days.  How do we do this?   We invest hours and hours pre registering candidates, finding out what makes them tick, verifying their work history and  drilling down where  their skills would be most suited.
If your role is more specialist, it will immediately be posted on the relevant job boards, our website and our recruitment APP.  It takes hours to drill down a shortlist of candidates and more time interviewing and verifying work history and skills before we present our top 3 to 5 CV's to you.  We will confirm the interview dates and times with the candidates you'd like to see, along with the style of interview – we have seen that many of our clients are choosing to use Zoom to conduct their interviews.  Your time can then be invested in interviewing the candidates and selecting who you feel is the best fit for your company. We will also confirm that your new recruit has not been presented with any systems of Coronavirus.
We will offer your candidate, negoiate the salary and kindly reject the unsuccessful candidates, where possible providing feedback as to why they were not offered the role.   We take the burden of all the administration that surrounds recruiting making sure you are able to spend your time on your company, as we understand time is money.
The Pandemic and Lockdown, understandably, put a hold on most recruitment as most of us were working from home.  But as our Government is gradually easing the restrictions we are certainly seeing an upturn in business and clients are once more recruiting, along with candidates having the confidence to start looking for jobs.
We are mindful that the Pandemic has had a financial effect on more or less everyone and we have made the decision to put a financial support package together to help generate jobs for candidates and to make the recruitment process far less financially onerous.
Please do contact us for more information on what we have put this and we will send you details.   You  can contact us on 01883 330336