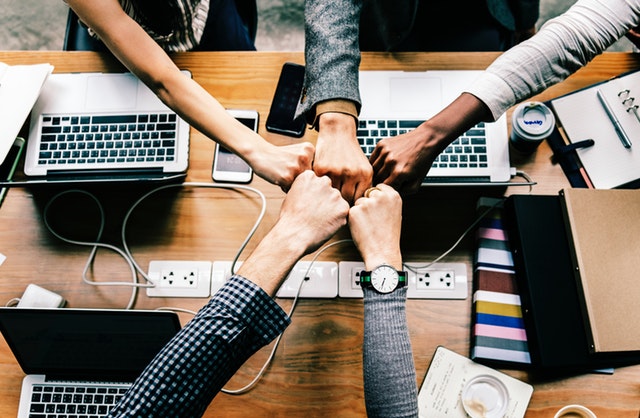 There are no two ways about it, the COVID-19 Pandemic will certainly slow your job search down, but in reality there is no reason to stop it completely.  Now is the time to invest your spare time into researching potential companies you're interested in and make a shortlist of those you feel you would like to work for.  Search for testimonials from employees who have worked at your shortlisted companies as these will give you an overall idea of just how they operate from the view of those who have worked there.
Not all companies have put their recruitment campaigns on hold! Keep an eye on the job boards to see who are still recruiting and the types of positions they are advertising.  There will be companies out there who have been hugely impacted, in a positive way, due to the virus and who are desperate for new staff.  It's very important that you don't stop your job search all together – remember with an increasing number of people now unemployed, the clients will be in undated with job applications when this Pandemic is over. Starting now is wise and should keep you ahead of the competition.
When you have found positions at companies you're interested in working for, the next step is to ensure your CV is up to date and gives a great representation of yourself and your career history.  Make sure that you've included any experience you have of the skills/qualities the company are looking for – you'd be amazed at the number of candidates who miss key details off their CV.  Always have your most recent experience first, include start and end dates for employment and reasons for leaving. If you've a gap in your work history, add details of why.  You may have been off travelling, had a career break following redundancy or started family, to name a few – this will tell the Hiring Manager how you've spent the time rather than leaving it blank.  Also, make sure you have included your education details.  Most jobs will state the minimum grades required or qualifications needed to apply for a role.  By missing these details off your CV, it could be the difference between getting rejected or moved through to the next stage of the recruitment cycle.  When employers are shortlisting CVs, they want to be able to see if you are able to do the role you've applied for.  Finally, when applying for multiple roles – make sure you tailor your CV for each role you're applying for – one CV does not cover all roles!!  By demonstrating that you have understood the role you are applying for and given the Hiring Manager all the information they need about you, they will know that you have taken the time to research the role fully and would be a great candidate to invite to an interview.
At YourRecruit, we have been lucky enough to have clients who have still agreed to SKYPE or Zoom interviews.  Those who have been offered jobs during this unstable period, have had a 'home office' delivered directly to their door in the form of a laptop and mobile phones.  Inductions have been carried out by Zoom or SKYPE with on the job learning also provided online.
It is also an extremely good idea to start circulating your CV to your chosen agency and email your job search  to them.  A lot of recruitment agencies are not working currently but anybody who initiates their job search now will be contacted once their agency returns to work and your job search will be registered.
Although it probably doesn't seem like it now, we will return to normal and a lot of companies will need staff just like they did before the Pandemic. If you get your interest registered now, this is certainly a good way of ensuring your job search starts of on the right foot and as soon as possible.
If you are lucky enough to be offered an interview during this challenging time via SKYPE, FACETIME, ZOOM or Video conferencing remember to prepare for the interview exactly as you would, if it were a face to face interview.
Our next blog will cover how to prepare for attending a SKYPE/FACETIME/ZOOM interview.
In the meantime, from everyone at YourRecruit IT stay safe, stay home and protect our key workers. Thank you.