Our Blog Posts
First came the referendum, then came the furore, and now comes questions…lots of them.
9th August 2018 | News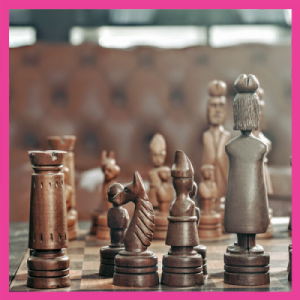 What does Brexit mean for the recruitment industry?
What will happen to free movement?
What does post-Brexit look like for EU nationals?
Free Movement
The existing free movement of EU nationals means that the bank of candidates on offer to agencies is expansive, almost endless. In fact, the skills that the entire EU offer ensure that no recruiter is left scratching their head looking for the right candidate – they will be there. However, as the government has now indicated that free movement will end once we have left the European Union, recruiters and clients are left wondering whether the pool of available and skilled candidates will dramatically reduce. Currently, EU nationals make up over 7% of the UK's workforce and they can be primarily found in low and middle skilled roles, which could create difficulty for the recruitment industry.  However, some recruiters are seeing a rise in job vacancies, to secure a workforce before 29th March 2019. It does seem that now is a good time to forward plan and tactically recruit, particularly those skilled EU nationals.
No-Deal
Now, the words 'no-deal' Brexit have been plaguing the press for weeks and months now, but at the end of June, the government put together a proposal that answers many of the questions surrounding the fate of EU nationals. They have developed a Settlement Scheme, where after 31st December 2019, EU nationals will have to apply for 'Settled' status to remain in the UK. In order to be granted with this, however, EU nationals must have been living continuously in the UK for at least 5 years. They can choose to bring their families over too, but will have to apply separately for this. Therefore, if EU nationals arrived in the UK after 2015, remaining in the UK may pose difficulties for them. The REC, amongst many other groups, are working with Westminster and other bodies to try to come to a better agreement than this. The free movement of the labour market is fundamental for our NHS (10% of workers are EU nationals) as well as offsetting any rise in unemployment because the job market is so much larger for EU citizens.
The Future
Worryingly, throughout all of these negotiations and almost scaremongering (reports on stockpiling food and medicines) the pound continues to drop against the dollar. It appears that May's plans are being consistently rejected, so a change to the Settlement Scheme may occur. Despite this, one thing is clear, the majority of the recruitment industry seem to want to protect the rights of EU nationals to ensure their clients get the best possible candidates for their roles.
How do you feel about the proposed plans May and her executive are making?