Our Blog Posts
In-demand tech skills to learn if you want to stand out in a crowded market
30th April 2018 | Career Advice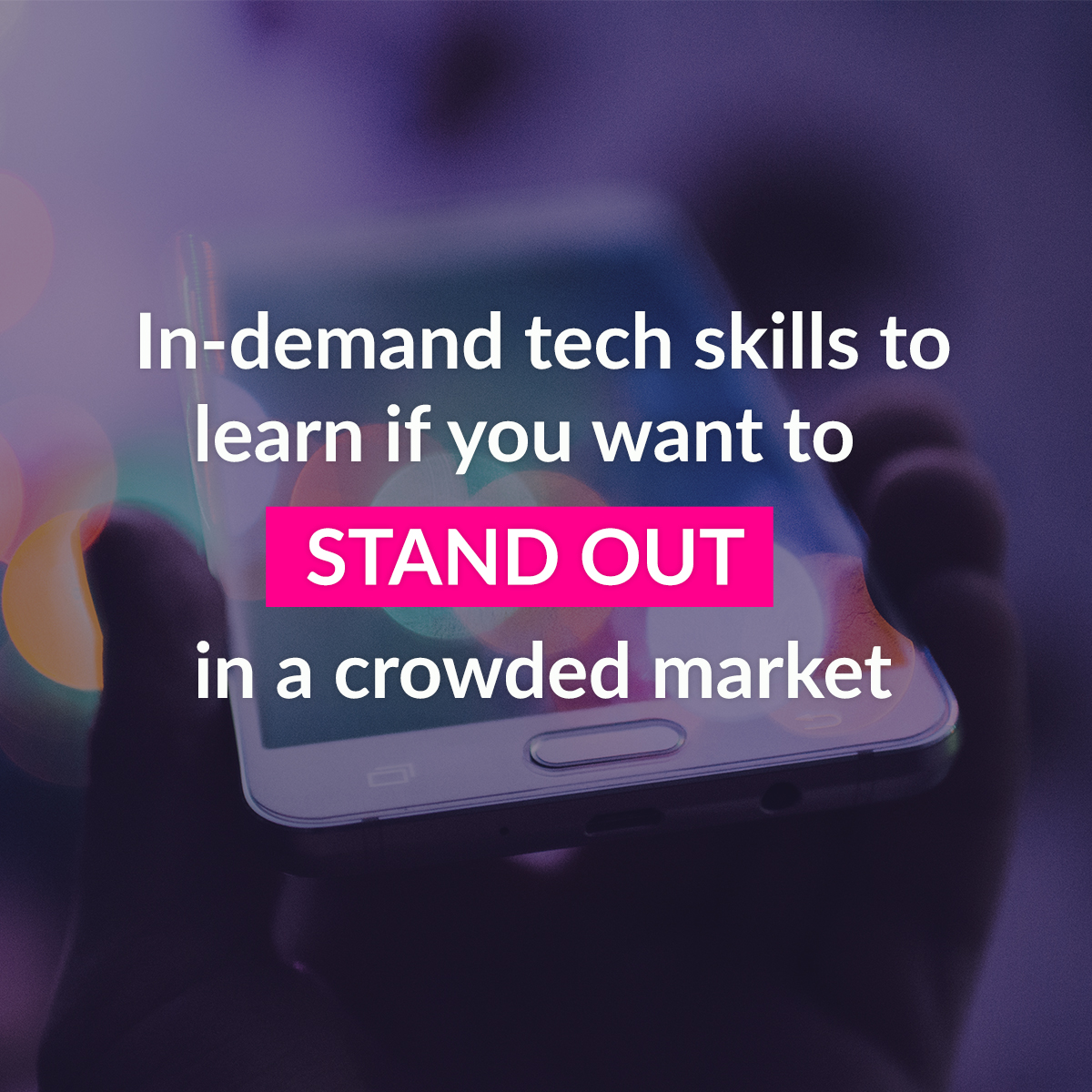 The tech world is vast and highly competitive. It's key to stand out but knowing how to do so is part of the challenge. Here are some of the biggest and growing entities within the world of IT that employers are looking for!
It's an exciting time to be involved in the tech industry. But not only that, it's exciting for industries who are adapting the way in which they work.
According to the report by Modis, the number of tech roles is going to increase for the next few years. Their stats predict a 12% growth in tech employment by 2024 vs. a 6.5% growth in all other industries. The tech positions that are set to grow exponentially within the next few years include web development, biomedical engineering, cybersecurity and analysis.
So, which tech skills are going to be in-demand?
Artificial Intelligence
AI is set to rise, especially in the next 12 months. With new and innovative IoT products and services, the demand for machine learning, deep learning and reinforcement learning specialists will be required.
The field of AI is thought to be seriously understaffed, opening a huge opportunity for training or experienced individuals. CIOs, CTOs and other senior tech leaders who can manage teams of AI, data science and innovative product specialists are much needed.
Cloud
With significant progression in the adoption of cloud services, there's going to be a growing demand for professionals with a working knowledge of these platforms. Such cloud services include AWS, Azure and Google Cloud.
There's a keen intrigue for IT professionals with skills in cloud computing and software as a service (SaaS).
Augmented Reality
A number of companies have produced hardware and software which supports augmented reality. IT pros who can design and develop AR applications will very much be popular in the IT market.
Cyber Security
Cyber security has always been a substantial element in IT. Companies need to protect the data they collect, manage and store; especially when you consider GDPR.
Some of the jobs which are already in demand include DevSecOps engineers, Cloud Security experts and cyber security architects & engineers.
Programming & development
Programming has always been a big section of tech and IT. But multi-faceted languages like Javascript and Python are in-demand right now and are expected to grow in popularity in the future too.
Whether you're an experienced software engineer or digital marketing expert, quality developers are a necessity in these and a range of other industries.
Are you currently searching for your next IT role?
If you're looking for your next IT career opportunity, then we'd be more than happy to support you on your search!
Take a look at our latest jobs to see if any suit your skillset, or get in touch today for a chat about your expectations.