Our Blog Posts
Valentine's Day Competition – Count the Hearts and Win
8th February 2018 | Competitions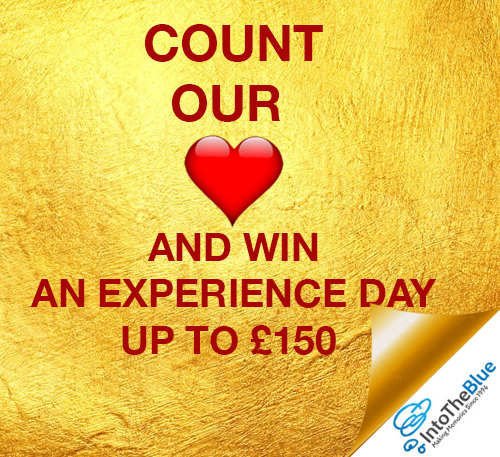 THIS COMPETITION HAS NOW CLOSED!
The folks here at YourRecruit IT would love to make Valentine's day a little bit more special this year so we have partnered up with our friends at Into the Blue to give you and your partner a gift to remember.
How do you win?
Count the hearts we have hidden all over both websites and leave a comment on either of our Social Media pages. Alternatively, you can send your answer to headoffice@yourrecruitgroup.com
IMPORTANT TIP: When counting the hearts, please ignore the Blog Posts and tweets sections.
Visit the sites and start counting:   yourrecruitit.com  |  yourrecruit.com
Entries close at 12 noon on Wednesday 14th February 2018 when the winner will be announced later that day. 
More details about the prize?
One lucky winner of our Valentines Competition will receive an experience day of their choice up to the value of £150; whether it be a flying experience, a pampering session or a fabulous gourmet meal out for two, you are sure to find something to give you a memorable day with your 'someone special'!
To view all the amazing experiences available to the winner visit https://www.intotheblue.co.uk/