Our Blog Posts
Four Motivational and Heartwarming Movies for Working Parents
1st December 2017 | Motivational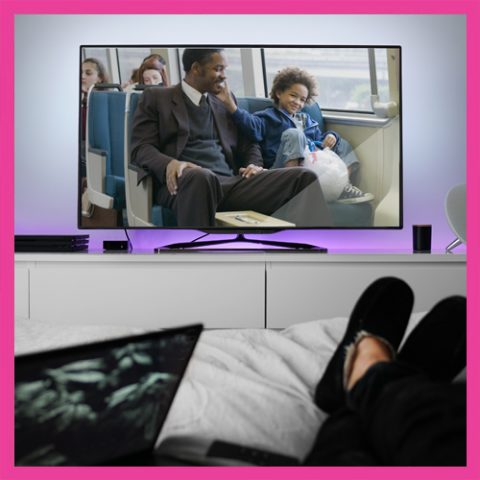 People have been working parents since the beginning of mankind. Whether you were working as a hunter-gatherer, within farming or building, back then, somehow, a working life with children was much simpler! There was no rushing them to school or long commutes to work. I suppose that back then there was no other option than for you to take them with you and get on with it!
Now we live in a world where we are expected to work as if we have no children and parent as if we have no job.
For this time of the year when the nights are longer and the weather has gone cold, it's not a bad idea to relax indoors and watch a heartwarming movie. I have chosen a few titles (not necessarily new movies) which are around work/life balance and when that balance tips over and things go wrong!
Most probably, you know all of these titles, but take this note as a reminder.
One fine day
You only have to watch "One fine day" to see that we don't always get things right…….
Melanie and Jack don't get along, and through a series of mishaps, they have to rely on each other to watch the other's child. As they struggle to complete their day's work both in high pressured roles. Along the way, their children miss their school trip. One gets a marble stuck up their nose and the other gets lost but despite all of the day's drama the two single parents still find time to fall for each other.
The pursuit of happiness
Where One fine day depicts the plight of single parents with a happy ending where love conquers in "The pursuit of happiness" we start with a young struggling couple Chris and Linda trying to bring up their young son. The strain is too much for Linda and she makes the heartbreaking decision to leave her husband to bring up their son alone. Chris is a determined and driven man who never gives up on his dream which he believes will benefit him and his son's future, but the strain of being a single parent with no income sees Chris and his son lose their home and have to sleep in homeless shelters on the street and in public toilets. With self-confidence and the love and trust of his son, Chris rises above his obstacles to become a Wall Street legend.
Four single fathers
On a lighter note "Four single fathers" is a comedy based on four Italian men who all married American women and have realised that after divorce they are no longer living the American dream. Where making a living, single fatherhood, private schools and just everyday living are some of the things that keep their lives in a constant chaos, not to mention the language barrier. The real problem is they just don't understand the rules of the game they are playing.
Erin Brockovich
"Erin Brockovich" is about an unemployed single mum of three children who was injured in a car accident. Her lawyer, Ed Masry, expects to win her case, but Erin's behaviour in the courtroom loses her the case, afterwards, Ed will not take her calls. She won't give up that easily, she says that he told her things would work out and they did not and that she needed a job. Ed takes pity on Erin, and she gets a paid job at the office. With no qualifications just grit and determination Erin helps over 600 people win over $300 million in damages and earns herself and her three children the future they deserve.
And don't forget your popcorn!