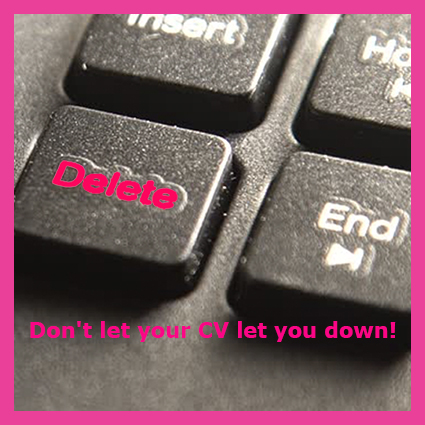 As long as you work, your CV should be a live document. Even if you have not changed your company, you will likely need to modify it according to your new skills and experiences. Recruiters and employers cannot afford to read between the lines, so you have only a few seconds to impress them. Below are five pieces of advice for you:
 Key Skills
Add a 'key skills' section and put this at the top of your CV. Make them relevant and concise. The mistake a lot of candidates make is to have a list that is too long, which includes things like 'good team player,' 'works well in a team and alone' and other bland statements – make your key skills special to you!
Honesty
If you don't have lots of experience, say this! Write a profile that's extremely positive, points out your best skills and attributes and that say how keen you are to learn, how much you are prepared to invest in a new company and how hard you will work. Include the details of any projects within education you have done. Include any voluntary work you have done, write about any clubs / outside activities you take part in as well as what your goals and aims are. There is a huge difference I see as a recruiter between receiving a CV which just states an education history and a CV that states the same education history, but also includes key skills, a well-written profile and information on projects the candidate has taken part in, and what they learned from them.
Clarity
Use numbers and specific statements where possible. For example, if you completed a role where you achieved an increase in sales of 50% by the end of the year, rather than just say this within a paragraph, you could add a separate section underneath with a bullet point for achievement, and highlight this. This will draw the client/recruiters attention to this straight away.
Responsibilities
Add bullet points of your duties under each job. This may sound simple, however, a lot of people miss this. For example, you may have worked as a shop assistant for a year whilst at college. If you leave it at that, this may not help you with securing an interview. However, if you added bullet points to state that you were a key holder, you organised the rotas for other staff and were often left alone to run the place, this may be recognised as you are having transferable skills, and maybe the difference in getting an interview or not.Taylor your CV to the job description. I always
Read the job description
Taylor your CV to the job description. I always advise candidates to do this when they are applying for a specific job. Yes, it may take 5 – 10 minutes longer, but if you really want the job then this is definitely worth it. If the client is looking for a particular skill set or experience of a particular software or system, you may want to move things around in your CV, or add a little more detail.
Don't forget, the average time that recruiters and clients spend looking at your CV is 30 seconds – enough for a good scan but not enough to read between the lines. You need to impress them in a short space of time, so make your best achievements jump out at them!