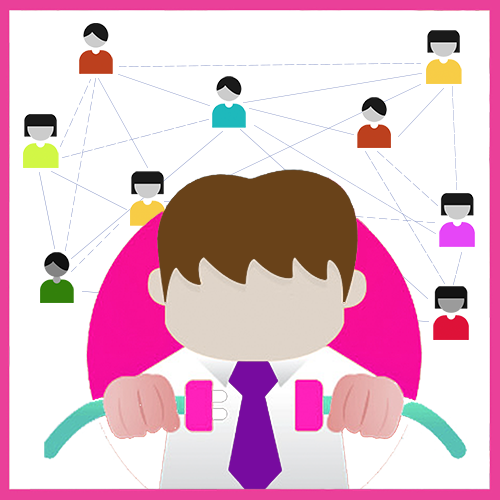 Overview
YourRecruit IT recruitment consultants are responsible for attracting candidates and matching them to permanent or contract positions with clients. We work closely with candidates and companies, building relationships in order to gain a better understanding of their recruitment needs and selection process.
Sales
At YourRecruit IT, we invest a lot of time and effort into bringing new clients on board. This involves attending networking events, lead generation, sales calls and meeting with potential clients. We ensure we have a full understanding of the companies we work with to provide candidates all the information they require to have the very best chance of being successful during the interview stages.
Job Qualification
Once a client has given us permission to recruit for them, we follow a proven procedure to find out exactly what they are looking for; not only on a skill and experience basis but also to understand the culture of the team. The more information we know and understand the better!
Finding Candidates
We are fortunate to have many successful avenues to explore and find candidates. Over the years, we have developed and maintained a very successful database of candidates. This means we can get matching straight away! We also use a number of the best job boards in the UK. All our consultants are very experienced in Boolean Searching as well as creating appealing job adverts. We are also fortunate to have developed a fantastic following on social media which is a great source of candidates.
Qualifying Candidates
Once we have found the right CV, we don't just send it across to our clients. We take time to build relationships and dig deeper into what is written in their CVs. We find out what motivates them and what their aspirations are. This is done to ensure we are matching candidates not only to the specific job but also that they will fit in with what the company can offer, to ensure they can develop their career with them.
Formatting CVs
The next step then is formatting CVs.  We do not add or remove anything from the original CV. We include a very detailed profile which explains their suitability for the role and present the CV in an easy-to-read format. We then ensure our company logo is inserted into the CV so the client is aware of where the CV has come from.
Organisation
Working at YourRecruit IT requires key organisation. We are lucky to be very busy which means dealing with multiple clients, jobs and candidates at any one time. Arranging interviews, taking feedback, negotiating and making offers.  It is key for all consultants to be on the ball and organised ensuring the day runs smoothly
And more…
On top of the above, it is our responsibility to ensure each candidate has passed our compliance, including the right to work. As professional recruitment consultants, we are also constantly keeping up to date with current recruitment news and making sure we are aware of any changes in the market. We regularly attend REC organised training courses to ensure we have a full understanding of current best practice.
Could it be for you?
At YourRecruit IT, we are always looking to add top talent to our team. If reading the above is what you currently do on a daily basis and you are looking for a change of culture, or, reading the above has made you think about getting into recruitment, get in touch!
Useful links for clients:  More on recruiting    |    Looking for your ideal candidate?
Useful links for candidates: Job hunting tips    |  Job Search