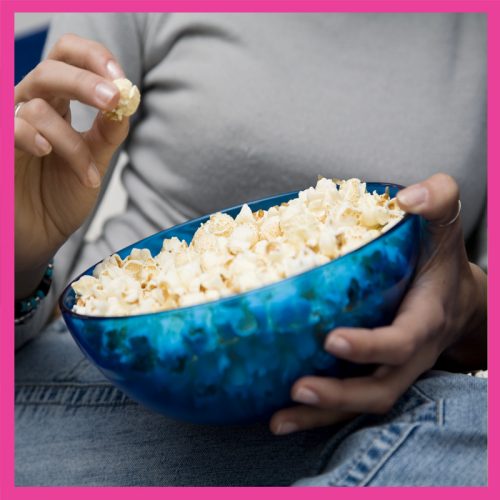 5 Inspiring Movies for Job Seekers – We all know what it feels like: Job hunting in itself, seems like having a full-time job. Preparing for an interview, getting the interview and waiting for feedback, alltogether can be a daunting experience. This means that you need to keep your spirit up all the time and create an encouraging environment around yourself. Try to see your supportive friends more often, take up a regular exercise habit, read more inspiring books or watch uplifting and motivational movies.
We have compiled a list of inspiring movies for you:
The Finest Hours 2016
This movie is about the courageous act of ordinary coastguards in a small town, who embark upon a dangerous mission to rescue a tanker's crew during a wild storm.
The movie is inspired by a true story back in 1950s in America.
Quote from the film:
"We all get scared out there."
Julie and Julia – 2009 
Julie and Julia is a light-hearted film based on a true story. It is about moving away from a soul-killing job to do something fulfilling and meaningful! The New Yorker Julie Powell (Amy Adams) embarks on a project to prepare all 524 recipes in Julia Childs' famous cookbook, "Mastering the Art of French Cooking." The true tale of Julia Child (Meryl Streep) and how she took over French cuisine with passion is entwined with Julie's story.
This movies is about fearlessness, following your passion and plenty of butter of course!
Quote from the movie:
"Doors are going to open – doors you can't even imagine exist."
Official trailer on Youtube
The Pursuit of Happiness 2006 
This is an inspiring story about life struggles and how not to give in to despair.
Chris Gardner (Will Smith) who is a single parent, is evicted from his flat and lives with his young son. They find themselves alone with no place to go. Chris manages to find a job, but the money is still not enough and they must live in temporary places, shelters and endure plenty of hardships.
Quote from the film:
You got a dream… You gotta protect it. People can't do somethin' themselves, they wanna tell you you can't do it. If you want somethin', go get it.
Official trailer on YouTube:
The Beckoning Silence
This is a gripping, action-packed documentary with a difference. This multi-award winning documentary is a British television film that follows the challenging attempt to scale the north face of the Eiger led by Toni Kurz in 1936. The documentary features Joe Simpson, the well-known British mountaineer who's book inspired the film.
Quote from the film:
Clouds hid the peaks and only their flanks were visible beneath a murky ceiling.
The Beckoning Silence official trailer on YouTube
October Sky 1999
October Sky is an old fashioned full of sincerity, uplifting story based on Homer Hickam's autobiography. Hickam is an American writer, speaker and a former NASA engineer.  Homer (Scott Miles) is the son of a coal miner in West Virginia, who becomes attracted to rocket science, while his father expects him to follow his footsteps in being a miner. John disapproves of his son's "silly ideas" and ambition, but Homer carries on building rockets with the help of friends and a supportive teacher (Laura Dern).
Quote from the film:
No. Coal mining may be your life, but it's not mine. I'm never going down there again. I wanna go into space! 
October Sky Official Trailer on YouTube:
If you are searching for a new job, we have a few good advice on job hunting and interview skills on our blog.