Our Blog Posts
Our 5 top tips on finding a recruitment agency for your business
1st February 2017 | Recruiting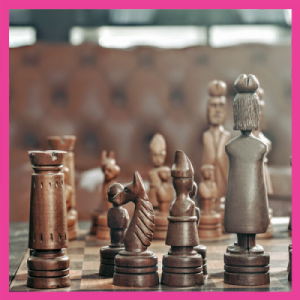 Finding a recruitment agency | Where to start
Embarking on the adventure of recruiting a new member of staff for your team can be somewhat overwhelming.
For a start, typing 'London Recruitment Agency' or 'Brighton Recruitment Agency' into Linkedin or Google will have you faced with a minefield of recruitment agencies all competing for the top search spots.
To add to the sheer number of agencies you have to choose from, the past few years have seen recruitment agencies entering a 'price war', in desperate attempts to undercut their competitors.
Naturally, this sets off alarm bells for employers, and quite right too.
If a recruitment agency is offering a significant reduction in their fees, you should be questioning what resources they're scrimping on. Low agency fees mean that recruiters have to work quicker and harder, often compromising on their service in order to buffer small profit margins. This means networking time, understanding your business's needs, candidate screening, and search net casting can all be compromised.
In a bid to reduce the risks that come with using a low-quality recruitment service, we offer five top tips for finding a professional recruitment agency that won't waste your time, energy and budget.
1. Industry know-how
It's important that you use an agency that is experienced in your particular field. If you're recruiting for an IT role, IT agencies like YourRecruit IT will offer insights into your business which prove invaluable in sourcing a team member that fits the needs of your business.
2. Casting a net
Professional recruitment agencies will offer a number of packages based on your needs. With our executive search package, we'll source hard-to-find, talented and experienced IT individuals by gaining a meticulous understanding of your requirements. By engaging in a number of online and offline communication channels, we'll cast a wide net and dig deep to find the best candidates for your business.
3. Meticulous screening process
Good recruitment agencies will spend the time getting to know your business and understanding what it is you're looking for in your next employee. With a careful screening process, and by getting to know both our clients and candidates, we ensure that we always find the right fit for both parties.
4. REC accredited
UK recruitment agencies should carry the Recruitment and Employment Confederation (REC) badge to prove they're registered and qualified. Just like YourRecruit IT, an agency should adhere to ethical standards and employment laws.
5. Strong online presence
Recruitment agencies that have a strong presence online are far more likely to be an authority figure in the industry than those that do not. A professional and up-to-date website and social media presence across Linkedin, Twitter and Facebook, demonstrates transparency in an agency's networking abilities and efforts.
Why waste time?
YourRecruit IT are experts in IT recruitment. If you're looking for a professional, reliable and friendly recruitment agency in London, Brighton or Surrey, contact our team today on 01883 330 336 or email us at info@yourrecruitit.com.