Our Blog Posts
Our Brand New Website!
3rd October 2016 | News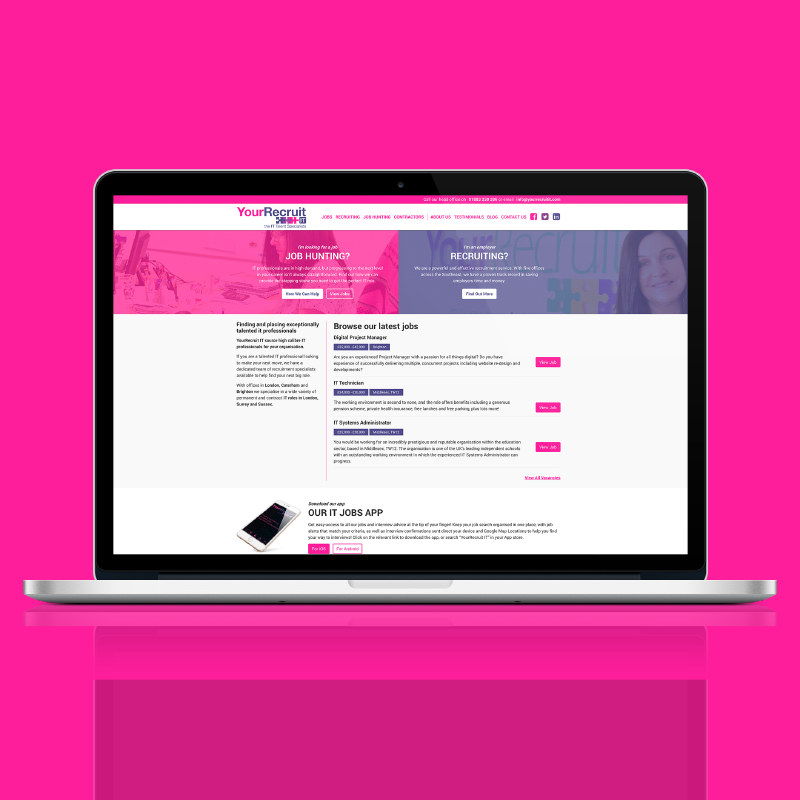 YourRecruit IT has a new look!
We're thrilled to unveil our new site – and we think it looks great!
Our new recruitment blog offers a great resource for finding interesting and valuable insights from the world of IT recruitment, as well as all the very latest information, news and updates from us.
With some fantastic features, our new and improved website gives you easy access to our specialist IT recruitment services.
Candidates
Job hunting has never been easier with our new job board and search facilities, keeping an up-to-date listing of all the current job vacancies available. With plenty of excellent career opportunities, filter your search by location and salary to match your criteria.
Clients
Recruiting for your company is simple and hassle-free. Our new Submit your vacancy feature enables our professional IT recruitment team to start searching for your ideal candidate within minutes. View our list of available contractors, including their location and daily rate via our regularly updated Contractors page.
As always, our expert, friendly IT recruitment team are just a phone call away to answer any queries you have! Contact us on 01883 330 336 or visit our contact page.
Like the new site? We'd love to hear from you! Send your thoughts to info@yourrecruitit.com or talk to us on Facebook and Twitter.